Return to Headlines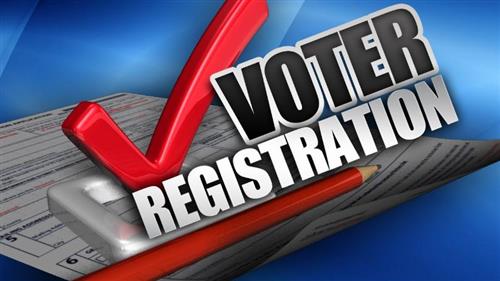 Auburn Mountainview Registering to Vote
Why voting is important
The right to vote is a right that we are all born with as American citizens. When we are given something right away in life it is hard to always fully appreciate the sacrifice behind it. When George Washington was elected president of the United States, only 6% of the population could vote. It wasn't until 1964 that finally everyone had a fair chance to vote. The 24th Amendment was passed making it so that there was no special tax to vote. This special tax was a tool to make it more difficult for people of lower income to vote. It took even longer for 18 year olds (most of us) to gain the right to vote. In 1971 the 26th amendment was passed granting voting rights to 18 year olds. This came with the statement that if you are old enough to die for your country you are old enough to vote. To this day there are still efforts by some to suppress people's voting rights and gerrymander states. People are continuing to fight for the right for all to vote and protect people who are unfairly discriminated against. However, still to this day the easiest way to protect your vote and make people hear your voice is to just vote. Vote!
Voter Eligibility
Having a green card or permanent residency status is not citizenship.
Legal resident of Washington State
A person must establish a residential address in Washington at least 30 days before Election Day.
16 and 17 year olds may still sign up to become registered to vote once they turn 18. One can pre-register at the age of 16.
Not disqualified from voting due to a court order
Only a Superior Court Judge can declare a person unable to vote due to mental incompetency. Do not assume that a person under guardianship is ineligible to vote.
Not under the Department of Corrections supervision for Washington felony conviction
A person's right to vote is restored once they are no longer in prison or community custody (supervision, parole) with the Washington State Department of Corrections (DOC). Once the right to vote is restored, a person must re-register to vote.
Registering to Vote
Click Link to Register https://www.sos.wa.gov/elections/register.aspx
Steps once you click on this link
Click the "Online" link

Enter - First name
- Last name
- Date of Birth
-Then click submit
When you click submit it will say, "We're unable to find a registered voter with the information provided." Below that it says Register to vote, click that button.

To continue you need to have a current Washington State driver's license, permit or ID card with you.

Once you have one of those three identifications click start.

Then answer the following questions that are given to you. When it asks for the Identification number it is the numbers/letters after the 4d LIC# on your Driver's License, permit, or ID card, it will start with a letter. Once all is answered click Next.

You will have to do a quick test showing you are not a robot. Click verify when all boxes with the item it is requesting is clicked.

You will then get to choose if you want to put your phone number or email down. You do not have to, it is optional.

This section also asks your preferred language, if you live in the U.S., and if you are serving in the military. Once all questions in this section are answered click Next.

In this next section you will be putting the address of where you would like your ballot to be mailed. Once filled out click Next.

Read the Declaration and check the boxes that apply to you, then click Next.

Verify that you have written everything correctly, then hit submit.

Congrats, you are now registered to vote. If you are 16 or 17 it will be activated right when you turn 18.
Dates and Deadlines
General Election (Presidential Election)-
October 16, Start of 18 day voting period (through Election Day). Ballots are mailed out and Accessible Voting Units (AVUs) are available at voting centers.

October 26, Online and mail registrations must be received 8 days before Election Day. Register to vote in person during business hours and any time before 8:00 p.m. on Election Day.

November 3, Deadline for Washington State voter registration or updates (in person only).

November 3, General Election- Deposit your ballot in an official drop box by 8 p.m. on Election Day.
Sources