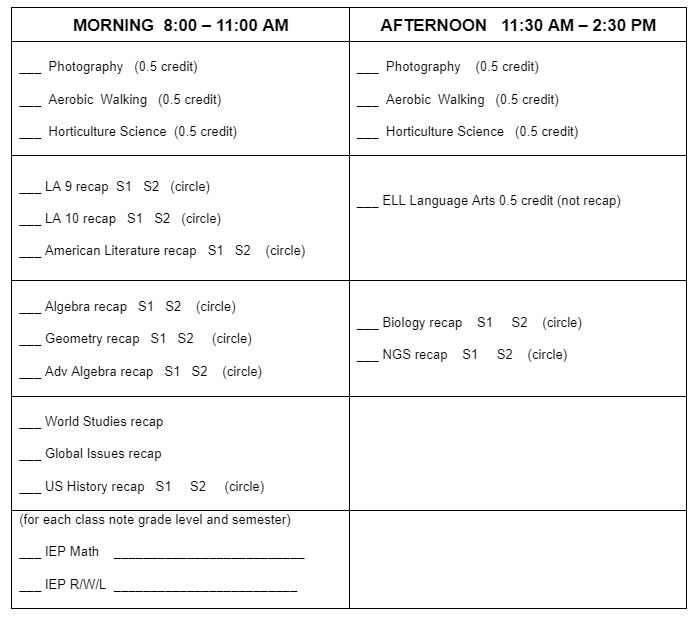 AMHS 2022 Summer School

We will be offering both morning and afternoon classes which includes both 0.5 credit classes and credit recapture classes. For student success, students will need to attend class every day. When recapture students have completed their work to recapture their credit, they will not need to continue to attend summer school.

Dates: June 6 - June 28 registration will be available.

Classes: June 29-July 1, July 5-8, July 11-15 (12 days)

Times: Morning classes 8am-11am, afternoon classes 11:30am-2:30pm

More information will be posted here later.